Hellfire Preachers, The (UK)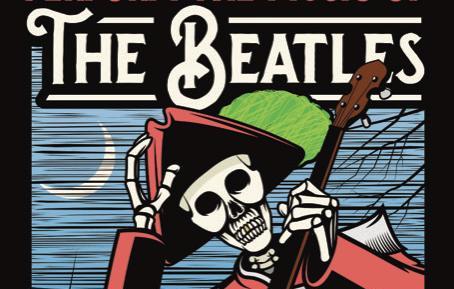 The Preachers were formed in Preston, Lancashire in 2008 by Dave Gardner and Matt Wells. Initially a three piece, they then added drums to the mix and out popped a no nonsense Americana Country Rock band.
Both Dave and Matt have an encyclopaedic knowledge of all forms of music especially Pre-War Old Time Country and Folk Music. This is the music that came from England over the sea and right up into Appalachia. The mix of Blues and Gospel and a banjo and that's where The Hellfire Preachers are at right now!   
The Books of John, Paul, George and Ringo: The Hellfire Preachers Beatles Show.
 I awoke one night from a fevered dream with a clear voice in my head – a voice very similar to Charlton Heston in one of those Cecil B. DeMille biblical epics and I knew it was the voice of The God Of Rock and he said: 
Preacher Dave – all you need is love, and a banjo! 
I understood the message and I spoke to Preacher Matt and delivered the holy covenant and the Preacher understood. 
He turned and woke his second son from slumber and avowed – Preacher Charlie, pick up thy Double Bass and walk to the glorious light! And that Preacher understood. 
The God of Rock decreed and the elementals agreed that the word of the four Liverpool prophets shall henceforth be delivered the way God and nature intended. 
BLUEGRASS STYLE! 
Back to lineup