Harrison & McCartney Tribute (Brazil)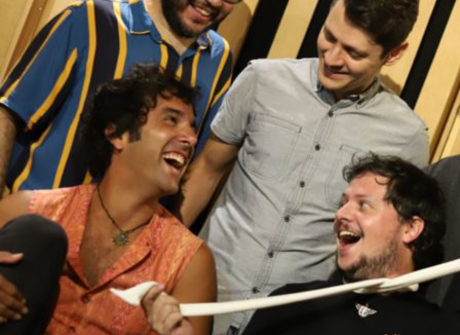 Although this band only made their "debut" last year, you will recognise the members as they have all been to the festival in previous bands and line ups.  
The Harrison & McCartney Tribute combines Danilo Fiani and Mario Vitor's own specialties in the works of George Harrison and Paul McCartney, respectively, taking on anything from Beatles hits to solo album tracks. The quartet is formed by another IBW veteran, the drummer Felipe Coe, as well as Alan James, who made his debut in at IBW in 2019. 
Multi-instrumentalist, Mario Vitor is one of those performers who can reproduce, in full, all the versatility of Paul's singing, as well as the artist's bass lines, guitar work and keyboard playing. In the same way, Danilo Fiani's identification with George Harrison made him delve into the guitarist's work, capturing the nuances of his singing as well as George's trademark slide guitar practice, which helped him receive a Gretsch Guitar's © endorsement in 2018. 
Felipe Coe is the most seasoned member of the band, having first played the festival in 2007. Known for his outstanding drumming technique and swing, he also reaches those high singing notes, adding beautiful vocal harmonies to the songs. 
Completing the quartet, Alan James is one of those musicians who can play anything. Bassist by origin, Alan is also a multi-instrumentalist, and you will probably see him up on stage playing guitar, keyboards and bass with great dexterity. 
As well as their own shows, the band have been involved in backing Gavin Pring and Clark Gilmour for special George and John shows, respectively, and you may see some more of that this year!
Back to lineup