Hal Bruce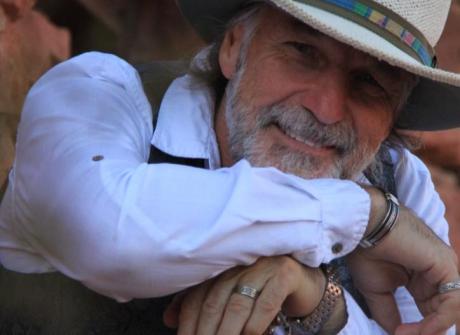 Hal Bruce (Canada)
Hal Bruce, from Canada, celebrates his 18th visit as a premier performer to Liverpool's mecca of Beatledom. He has been inducted to two Beatle Festival Halls Of Fame, the only person in the world with this honour. He set a world record by performing all 214 Beatles songs in a non-stop medley, all in order of release, and all in the original keys.  He accomplished this feat 7 different times, in various countries.
Just recently, Hal released his new album of his originals, "ROCK STEADY LINE", and is getting great reviews for his song-writing and production skills. On this album, he performs all of the lead and harmony vocals, electric and acoustic guitars, bass, and percussion. A wide variety of Pop, Rock, Country and Folk…very much 60s meets 70s.
Recently, Hal has been also performing on the same bill as a lot of his musical heroes from the 60s and 70s, too many to mention…check it out on the Flower Power, Rock and Romance, and the Southern Rock CRUISES out of Ft. Lauderdale, Florida.
Come out and catch his shows, you won't be disappointed, "A splendid time is guaranteed for all!"
Back to bands