Giambelli, Rolando & Alex (Italy)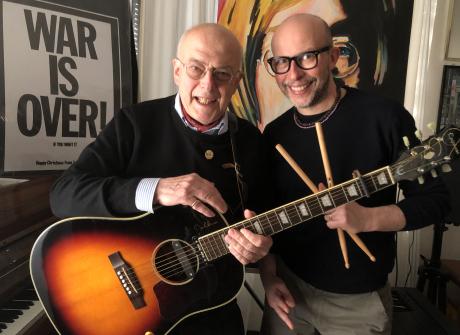 Rolando Giambelli has been performing at International Beatleweek since 1993 and has become a great friend to all of us at CCT and to the many friends he has made at the festival over the years.
For Rolando, his love of The Beatles began in 1963 when he first heard Please Please Me on a jukebox! Over the years he has performed at the festival with his band, BeaTops, and as The Two of Us with his son, Alex. This year we welcome back Rolando and Alex. The two family members share their love for the Beatles, which has influenced them in all aspects of their playing careers, not only through playing Beatles songs but also inspiring their own musical endeavours.
Rolando is a big supporter of Liverpool and International Beatleweek back home in Italy and he founded Beatle People Association, a society dedicated to the Fab Four. The BPA organise many events in Italy, keeping fans informed and up-to-date about the latest Beatle news and events taking place in Liverpool and The Cavern Club. 
Back to lineup