Gary Astridge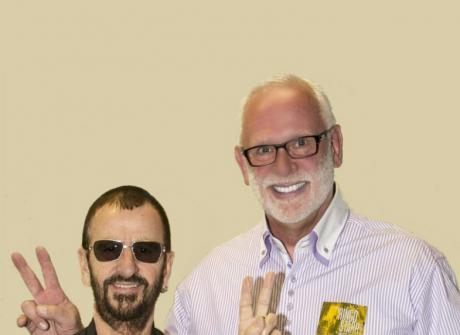 "Gary, because of your research, I've learned things that I didn't know, and you brought back fond memories of things that I had forgotten." ~ Ringo Starr
When the Ringo Starr organization needed someone to organise, document and install two of Ringo's Beatles era drum kits for the Grammy Museum's 2013 "Ringo: Peace & Love" exhibit, their search led them to Gary Astridge and his website: www.RingosBealtleKits.com.
His decades of research, photo forensics and interviews with key figures, have positioned Astridge as the foremost authority on the drums, cymbals, hardware and accessories from Mr. Starr's career with The Beatles. Gary's knowledge and skill sets have made him uniquely qualified to manage projects for the world's most famous drummer and the most iconic drum kits in music history. Among his tasks as curator and historian, Gary is responsible for installing and de-installing Ringo's Beatle drum kits for display at prestigious venues such as The Grammy Museum in Los Angeles and The Rock and Roll Hall of Fame Museum in Cleveland, Ohio.
As a member of Ringo's inner circle, Astridge has been provided the rare opportunity to organise, document, restore and preserve each of Ringo Starr's existing Beatles era instruments for their iconic value and historical significance. During his years of research, Gary has amassed a one-of-a-kind personal collection of vintage drum kits and gear, matching what Ringo used during his time as a Beatle.
Astridge spent 2015 working on the "Property From The Career of Ringo Starr" auction hosted by Julien's Auctions of Beverly Hills. He was responsible for the research and documentation of drums owned by Ringo, most of which spanned Ringo's musical career including his first Ludwig Beatles drum kit, which sold for an astounding $2.1 million.
Astridge contributes articles for Classic Drummer Magazine and countless other trade publications. Beyond just drums, Gary has an intimate understanding of the technique of Ringo Starr through his professional experience as a drummer. Since 2002 he has been a member of The BBC Band (also performing at International Beatleweek 2018), which faithfully performs Beatle music for audiences in a variety of markets.
Gary's talks on Ringo's drum gear, his drumming style and impact on the world of music as well as his being a motivational speaker (Presentation Meets Opportunity) are all well received both domestically and internationally. A partial list of venues includes: St. Cecilia's Music Hall in Edinburgh, Scotland, the Grammy Museum, The Fest for Beatles Fans (Chicago and New York Metro), the Chicago, Delaware and U.K. Drum Shows, historical and music societies, schools and universities as well as corporate conventions. Astridge is a sought-after guest for radio and podcast interviews and has participated in film documentaries. Astridge's efforts help to support Barbara and Ringo's Lotus Foundation charity (www.LotusFoundation.com) through a variety of projects.
Here is an extraordinary opportunity to meet Ringo Starr's Beatles drum gear curator and historian, Gary Astridge. As a member of Ringo's inner circle, Gary's years of research has allowed him to organize, document and restore each existing Beatles drum kit for their iconic value and historical significance. His PowerPoint presentations provide firsthand details, including never-before seen photos. Exclusive one-of-a-kind posters and photos will be available for purchase in support of Barbara & Ringo's Lotus Foundation charity.
"Ringo's Beatles Drum Era Kits"
Embark on a fascinating journey to learn about the drum kits and gear that Ringo Starr used during his career with the Beatles. Discover interesting details, and facts complimented by personal stories and photos. Would you like to know where Ringo's drum kits have been for decades and where they are today? The love and interest in the Beatles spans all generations. Calling on all drummers and Beatle/Ringo fans to join Gary for an exciting heartfelt adventure.
"Ringo & The World's Most Famous Snare Drum"
Ringo's first Ludwig snare drum was purchased in 1963 and immediately became his favourite. It was used on the majority of Beatles recordings and interestingly, this Oyster Black Pearl Jazz Festival model snare drum has certain characteristics that make it extremely rare. To date, there are only four other snare drums known to exist in the world with identical specifications. Learn what they are and why.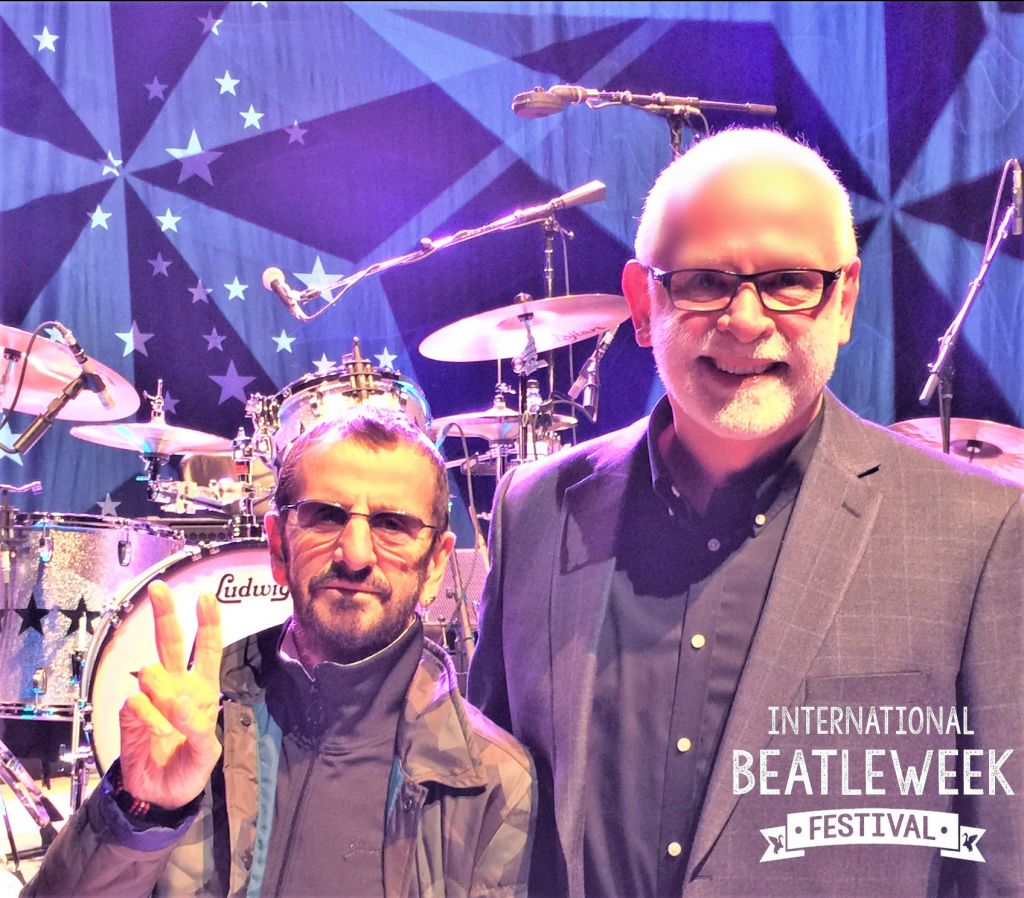 Back to bands