Franco Sterponi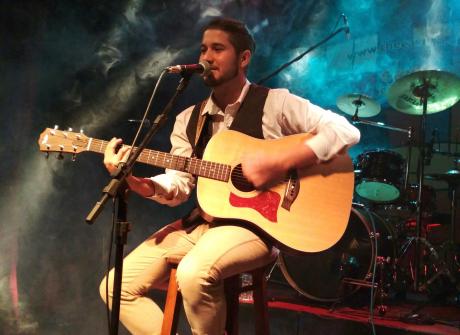 Franco Sterponi (Argentina)
Franco Sterponi was born in 1995 in Argentina. His mother taught him about the Beatles and he immediately became a fan of them.
For his 8th birthday he wished to know the Cavern in Buenos Aires and a year later he played on stage. From that moment on he was a regular performer at The Cavern, Buenos Aires, and different places including TV shows, theatres, radios and important festivals.
Franco met Alan Williams, who asked him "you are the next John Lennon or Paul McCartney, which do you prefer?"
Throughout the years Franco has improved his performance and is one of the main acts at the Buenos Aires Cavern.
This year Cavern City Tours Director, Bill Heckle, make his dream come true by inviting him to perform at the Liverpool's International Beatleweek festival.
Back to bands