Flaming Pie (Switzerland)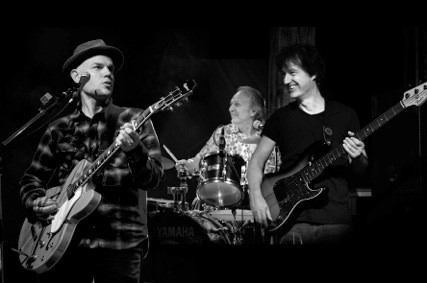 Flaming Pie are a brand new band that have been formed especially for this year's International Beatleweek in Liverpool! They'll be coming over from Switzerland with a large group of Beatles fans.
Düde Dürst, has played at International Beatleweek before on a few occasions as the former drummer of Les Sauterelles, who have always been well received by Beatleweekers for their authentic Rock 'n' Roll. This year he has joined forces with Adi Weyermann and Thomi Jordi. Adi is a gifted guitarist and singer. His band "The Weyers" is known throughout Europe. Thomi Jordi, a top bass player, comes from the jazzfunk and blues corner. These three musicians interpret the Beatles in their own special way.
The band are named after the famous retort by John Lennon, when asked about The Beatles' name: "Well, I had a vision when I was twelve. And I saw a man on a flaming pie, and he said, 'You are the Beatles with an A.' And so we are."
This later inspired the McCartney song, that became the title track of his 1997 album, Flaming Pie.
Back to lineup