Fab 4, The [Play]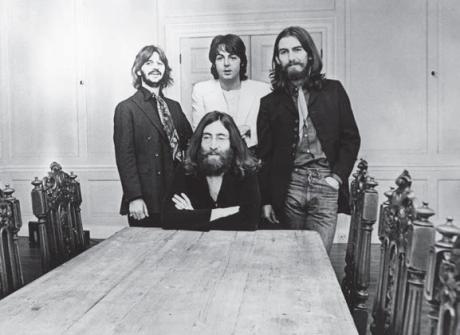 A new play focusing on The Beatles' breakup will be featured at this year's convention. The script will be presented twice on Sunday 27th August, at The Adelphi Hotel, including a Q&A with the cast and writer. 
'The Fab 4' was written by PT Rose. Its focus is the final days of the Beatles and the backstory which led to the break up of the most famous band in the history of pop music.
The script dialogue was created from transcripts of an extensive array of media interviews in the press on radio and television conducted with the Beatles by journalists the world over.
​In September 1969 The Beatles gathered twice at their Apple Corps HQ offices at 3, Savile Row, London. The topics discussed ranged from recordings to royalty rates as well as their future as a band. At the second, Paul made obvious his feelings about a new contract with EMI.
Rumours about what caused the 'official' split, revealed on April 10th 1970 in the Daily Mirror newspaper, have been the core of many conspiracy theories.
​Now using their OWN words we've been given a seat at that table all those years ago. The author wishes to acknowledge the support and guidance of Keith Badman, Beatles scholars and several individuals with first hand experience of the Fab 4. ​
Read throughs will be at 3pm and 6pm.
Back to lineup