Fab Fourever, The (Canada)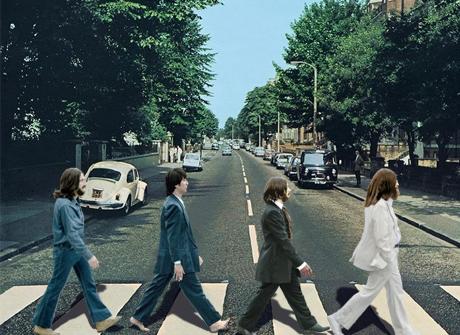 The Fab Fourever are proud to be representing Canada at International Beatleweek. As a peacekeeping nation, we feel it is our solemn duty to attend as a way to ease tensions between warring factions, to add the appropriate apologies where necessary, and to utilize the common Canadianism 'eh' instead of 'yeah, yeah, yeah'.
Joking aside, the Fab Fourever are excited to be invited back for a third time to the city that started it all. The centrepiece of a cultural Big Bang explosion: Liverpool. Especially with it being 2019 – the 50th Anniversary of both the Rooftop Concert and the Abbey Road album release!
As festival performers in 2015 and 2018, the Fab Fourever shared the stage with phenomenal talent from all over the world and have created lifelong friendships with the bands and audience members alike. As fans of the Beatles, they were able to watch these tremendously talented acts as they paid homage to the group.
Since their last visit to International Beatleweek, The Fab Fourever have continued playing in (mainly Western) Canada, have recently performed in the Caribbean, South and Central America in The Cavern at Sea, on-board the NCL Bliss. To top it off, they recently headlined a show at the Scotia Bank Arena in Toronto for an audience of 15,000 people!
The Fab Fourever feel honoured to be able to help carry this musical torch and do their best to respect the music and uphold the legacy of the fab four.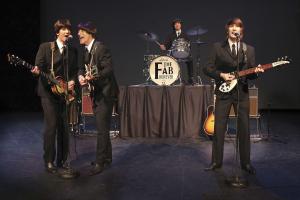 Back to bands