Ed & The Groovers (Costa Rica)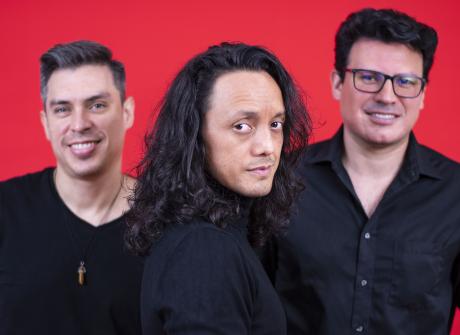 Formed in Costa Rica, this project came up naturally almost 20 years ago and since then the chemistry and the groove grew phenomenally and naturally between these 3 musicians.
Ed has been to International Beatleweek before as well as Latin America Beatle Week in Beunos Aires, Argentina at The Cavern Club there. Last time he was in Liverpool was with his band DTOUR who wowed audiences with their rocking versions of Beatles classics as well as plenty of classic hits from the golden age of guitar music.
This time, with the new line up, Mau and Adrián, a new project with plenty of Beatles performances and also many other songs with a funky twist.
The band:
Ed Quesada: Guitar and Vocals
Adrián Navarro: Drums
Mauricio Muñoz: Bass
Back to lineup