Down Beat (Japan)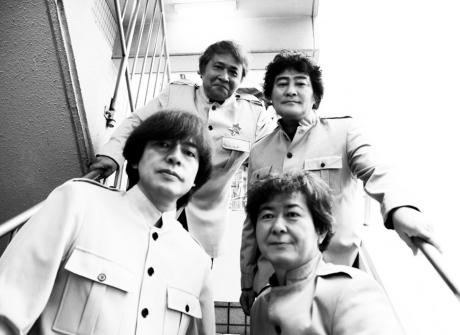 Down Beat have formed especially for Beatleweek 2019 by Johnny Kuroda, a legendary John Lennon performer in Japan.
The members he chose are all super busy, skilled, experienced musicians and three of the band have already played at previous Beatleweeks. You will enjoy their extensive repertoire, striking vocal harmonies and top-quality performances. Down Beat never let you down!
Here are messages from each member:
Ludwig Furuno (Drums): My dream comes true, finally! I'm going to enjoy every moment.
Shino-Pohn (Bass): This is my 4th Beatleweek and it's been 12 years since the first one but the Beatles' music is still fresh and I'm always hearing new things, which drives me on to keep performing this great music better and better. If not, I would not come back to Liverpool. Hope you enjoy our gigs, I know I will!
Kaz Itoh (Lead Guitar): Come and Rock 'n' Roll with us!
Johnny Kuroda (Rhythm Guitar): So cool to be back in Liverpool. The city makes me nostalgic whenever I'm there. You will hear the love we have for The Beatles when you hear us play. See you at the gigs, mate.
Back to bands