Daytrippers, The (Israel)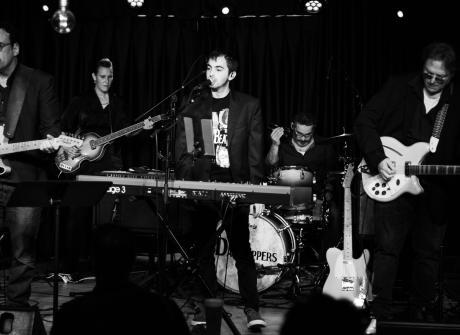 The Daytrippers are a Beatles tribute band from Israel.
Dedicated to the beautiful and timeless music of the Beatles, The Daytrippers IL have performed all over Israel during the last decade and have become one of the most prominent groups in the region paying homage to the music of the fab four!
The Daytrippers' live shows are rich in the repertoire: From those early Lennon/McCartney hit, through the psychedelic highlights of the summer of love of 1967, to the final sounds of Get Back/Let It Be and Abbey Road albums.
The band members are:
Ari Katorza (Lead Vocals, Guitars & Musical Production)
Raviv Iddan (Guitars)
Stav Kurnas (Keyboards, Vocals)
Lital Gerstner (Bass ,Vocals)
Avinoam Kounievski (Drums)
Back to lineup