Celebration of Simon and Garfunkel, A (England)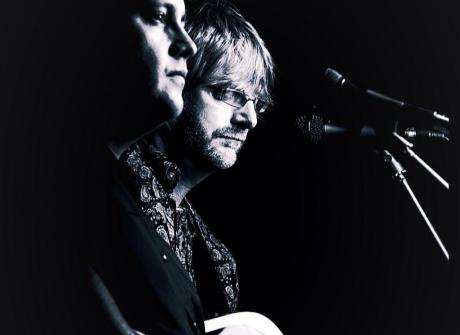 Introducing singer songwriters Tim Chu and Ian Bailey performing "A Celebration of Simon & Garfunkel- The UK's leading non tribute show"
After eight years on the road playing at a variety of venues both Tim and Ian are delighted to be returning to perform for 'Beatleweek' and this time the focus will be a selection of songs from the Bridge Over Troubled Water album. This will be to commemorate 50 plus years since its release.
Tim Chu has been a professional session musician for many years and his music features in TV, Film and Radio. He has loved the music of Paul Simon from a young age as the original LPs were constantly on his parents' record player! Tim had the vision to put together an ambient show to take to real music lovers around the UK and enrolled the help of Lancashire born Ian Bailey to complete the duo. Ian has been a singer songwriter for many years with 4 critically acclaimed solo albums of his own material to date.
Together they blend in their own unique way without falling into the tribute act category. There will be no make-up, wigs or costumes – Just two great musicians performing some of Simon & Garfunkel's classic songs in an intimate and relaxed way.
"Everyone loves the music of Simon & Garfunkel and for me no one has recreated it better than Tim and Ian, the concert simply blew me away"   Phil Cool, TV comedian, impressionist and musician…
 "What a fantastic show with two great guys, two voices and two guitars delivering the best acoustic interpretations of Simon's classic songs" Sally Naden, BBC Radio.
Back to lineup