BritPop (Sweden)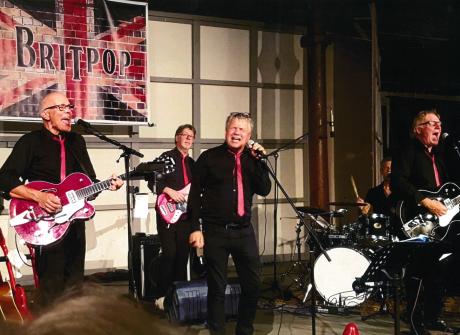 Britpop are a band from Gothenburg, Sweden that play British pop music from the period 1964-1968.
Originally scheduled to play in 2020, the band participated in our online festival in 2020 instead and are now able to join us in Liverpool along with our Swedish group that is organised and led by Ken Adeborn every year.
So far we have provided lots of Beatles content, and Kent is once again bringing the fantastic Rocks Off to give us plenty of The Rolling Stones. Britpop will fill in the gaps as they focus their sets around the classic sounds of the British Invasion that swept out of the UK in the mid-1960s. Expect to hear plenty of songs from bands such as the Kinks, Hollies, Who, Animals, Small Faces, Spencer Davies, Manfred Mann, Zombies and others.
Back to lineup