Blue Beetles, The (Brazil)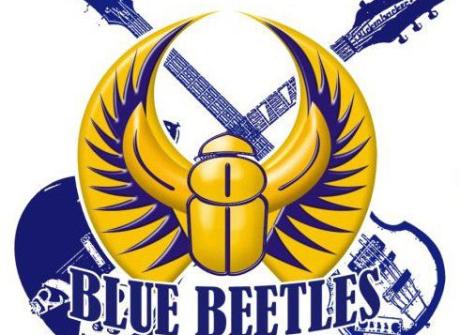 The Blue Beetles, from Rio de Janeiro, Brazil, pioneered by friend of the festival, Marcus Romariz, have been going since 2008, after an impromptu collaboration at a friend's birthday party that became a concrete venture.
Two years later they made their first appearance at the world famous Cavern Club during International Beatleweek and have been a regular fixture since, becoming close friends, helping to strengthen the relationships between Beatles fans in Liverpool and Brazil. This will be their 10th time here!
Highlights of the last few years has been performing the entire albums Ram and A Hard Day's Night, their Lennon show in 2019 on Convention Day at appearances at Abbey Road on the River in the USA.
The band has featured many familiar faces over the years but they will have a new line-up for 2022's event, as seen during Virtually Beatleweek in 2020, when our international bands were unable to attend in person.
Their motto, as always, is, 'A Beatle way of living!'
For over a decade, Marcus has been involved in bringing musicians and recommending bands for International Beatleweek and likewise, inviting musicians from here to participate in Beatles festivals and events in Brazil, alongside Carlos Chaves, who sadly passed away last year in August. Carlos was instrumental in creating these friendships over the last 30 years and was given the first posthumous Hall of Fame award at International Beatleweek 2021.
This year we will honour his memory with two Brazilian take-over events, Friday at Alma de Cuba and Saturday in The Cavern Club.
Back to lineup