Bits, The (Hungary)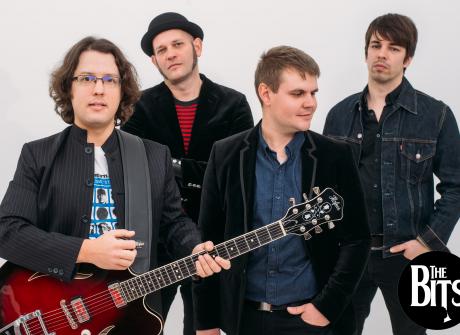 The Bits (Hungarian Beatles Supergroup)
– Beatles tribute band play these magnificent Beatles tunes in a live setting.
Performing only in the original English lyrics, The Bits recreate the authentic sound, melodic vocals and fantastic feelings conjured up by John, Paul, George and Ringo. 
 Why 'Supergroup'? These four musicians are all well-known artists from Hungarian rock and blues bands, who have already successfully performed on Western European stages as well as overseas in America. The band members are all highly-experienced, humble characters and diehard Beatles-lovers. Their professional performance guarantees an excellent atmosphere which creates lasting memories for the audience, who are always enchanted to hear The Beatles catalogue of songs performed live with stunning accuracy.
In 2014 The Bits became official Höfner artists. As many Beatles fans know, Höfner are the legendary German manufacturers of the unique violin bass famously used by Paul McCartney that was such an integral part of The Fab Four's sound.
After performing at International Beatleweek in 2015, and again in 2017, this will be The Bits' third time in Liverpool!
Back to bands