Bezzouros, The (Brazil)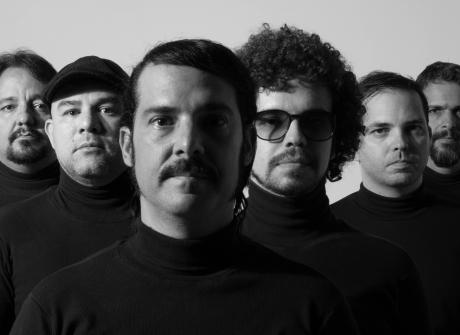 From Niterói, Brazil, The Bezzouros are gladly coming for their first International Beatleweek as a group. Formed in 2016, the band recreates the magic Fab Four vocal harmonies and majestic George Martin arrangements.
With a core repertoire built on songs from every phase of The Beatles' recording career, the group takes it a step further including songs from other great bands from the 60s, the fab four's amazing solo careers and some brilliant tunes by Beatle-related groups.
After being involved in organising the biggest Beatle related festival in Latin America and playing as Ringer Star's backing band at the Niterói Beatle Week 2018, The Bezzouros are going to make their international debut in the 2019 International Beatleweek, although some members have already played (Rodrigo Toledo – 2007, 2008, 2011, 2012) and attended (Glauco Velloso and Daniel Almeida) the festival.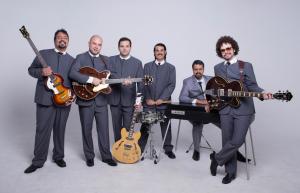 With Rodrigo Toledo (guitar and vocals), Daniel Almeida (guitar, keyboards and vocals), Victor Nogueira (keyboards, guitar and vocals), Glauco Velloso (bass and vocals), Tiago Nagel (keyboards and orchestration) and Lós Ferreira (drums and vocals), the sextet promises all the rock punch and vocal expertise from the early Beatles' catalogue and the orchestral lushness that appeared later on there records.
Back to bands