-Beryl Marsden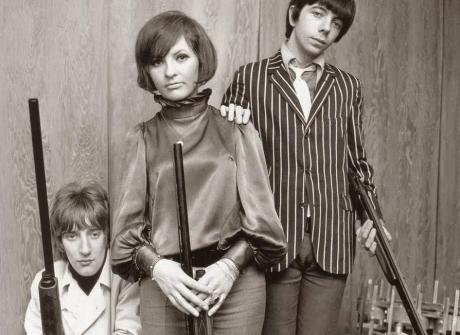 Merseybeat singer Beryl Marsden returns to International Beatleweek this year to take part in our special Saturday event at the Locarno Ballroom: Liverpool Olympia.
Beryl has many claims to fame that include touring with The Beatles, turning down Brian Epstein's offer to manage her, forming a band with music legends Rod Stewart and Mick Fleetwood and briefly dating Keith Richards.
Born Beryl Hogg in the Toxteth area of Liverpool, she began singing as a child, and at the age of 14 won a local talent competition. After her sister got a job at The Jacaranda, Beryl started to hang out there and other hip places like The Blue Angel and The Cavern Club where she would often sing with locals acts including Faron's Flamingos and her manager Joe Flannery's brother's band Lee Curtis & the All Stars. She was invited to join The Undertakers, but was too young to travel with them to club dates in Hamburg. Instead, she started singing with local group Howie Casey and the Crew, often performing at the Cavern Club, later recording an album there with The Big Three. Although she took the stage name Beryl Marsden, she's not related to musician Gerry Marsden.
Famously, she shunned an offer of management from Brian Epstein.
"Brian came to see me at a gig in Chester in 1963, shortly before he signed Cilla Black. But I said no and I've got no regrets about that. He was already managing a lot of acts and I remember thinking that he had a lot of people to look after. Some did well, but some just vanished."
In 1963 she started appearing at the Star Club in Hamburg, and on her return to Britain moved to London, where she was managed by Tony Stratton-Smith and was signed as a solo singer by Decca Records. She recorded two singles for them, a cover of Barbara George's "I Know (You Don't Love Me No More)", followed by a version of the Supremes' "When the Lovelight Starts Shining Through His Eyes".
In 1965 she supported The Beatles on their last UK tour and signed to the Columbia label. There, she released two singles that year, "Who You Gonna Hurt?", and "Music Talk". The B-side of the latter was a version of the Irma Thomas song "Breakaway" (later a hit for Tracey Ullman), arranged and produced by Ivor Raymonde. Her final solo single, "What's She Got", was issued in April 1966.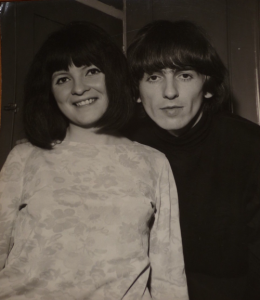 In May 1966 she joined a new group, Shotgun Express, whose members also included Rod Stewart, Mick Fleetwood and guitarist Peter Green. After that group split up in early 1967, she joined all-girl band The She Trinity before linking up with Liverpool musician Paddy Chambers to form the band Sinbad. In the 1970s, she also performed as a member of a group called Gambler, before forming the Beryl Marsden Band. She also worked as a session singer, recorded with former Shotgun Express member Phil Sawyer, and in the 1980s performed on stage with Martha Reeves and the Vandellas.
She released an album, One Dream in 2004, the single "Baby It's You" in 2007, and another single "Too Late" in 2008. Some of her 1960s recordings have also been reissued on compilations.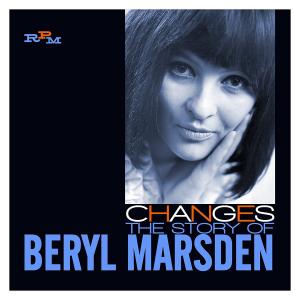 On 10 and 11 June 2013, a musical, One Dream: The Beryl Marsden Story was staged at the Cavern Club, only the second time that a theatrical show had been performed at the club. The musical ran for two nights, with Marsden performing at the end of the show.
Back to bands