Beatles Sessions, The (Netherlands)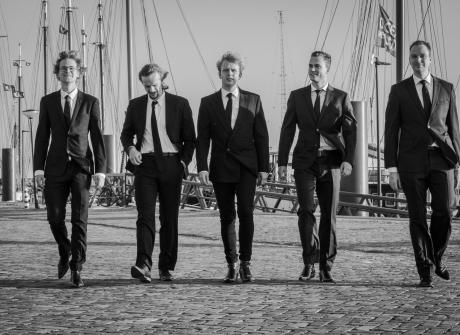 The Beatles Sessions, from The Netherlands, are a tribute act to the most influential band in the history of pop music: The Beatles.
Even though the members of The Beatles Sessions were far from being born when The Fab Four lead the charts (with their youngest member being only 22 years old), they still got infected by Beatlemania. With a lot of passion, humour, enthusiasm on stage and attention to detail, these young dogs play the music of their Liverpool heroes.
Founded in December 2016, this Beatles tribute band have already played over 120 shows in Holland and Belgium, with more than 90 songs in their repertoire.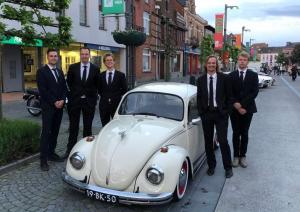 Armed with Ludwig drums, VOX amplifiers, a Hofner violin bass and a whole bunch of guitars, they try to re-enact the sound of the records. Unlike The Beatles' famous fab-four line-up, this band is comprised of 5 members, which helps recreate the arrangements of the records so that they can be performed live more accurately.
Making their first appearance at International Beatleweek, be sure to see this new band on the scene.
Back to bands