Beat and Shout (Brazil)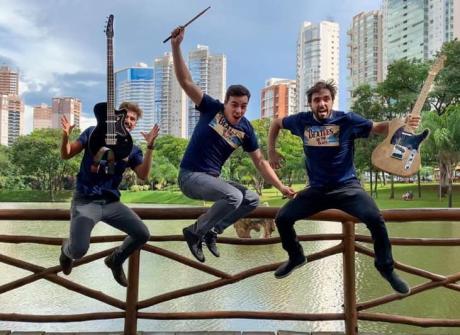 Beat and Shout Band, from Brazil, have been playing Beatles tribute shows for 11 years. They played at International Beatleweek for the first time in 2017.
Beat and Shout have also played at Brazilian festivals in Belo Horizonte and Niterói as well as two visits to Argentina (2018 and 2019) for the Semana Beatle de Latino America, in Buenos Aires, where they last met Clark Gilmour, who invited them back to play for the second time in Liverpool, in 2020. 
Since the world almost ended that year (2020), they have had to postpone their return, hoping that everything goes fine and this 2022 edition can be the best IBW ever.
Like in Argentina, for 2022 the band has a very special guest, the vocalist Haig Berberian, singing with the band and joining in with the original members Osmar (vocals and electric guitar), Arthur (Bass and vocals) and David (Drums).
The setlist of the show is focused on the Beatles' biggest hits and the performance is always full of energy to make the audience dance, sing and shout with the band and this fun-filled, high tempo delivery is what the band is best known for!
Back to lineup