Baird, Julia (Liverpool)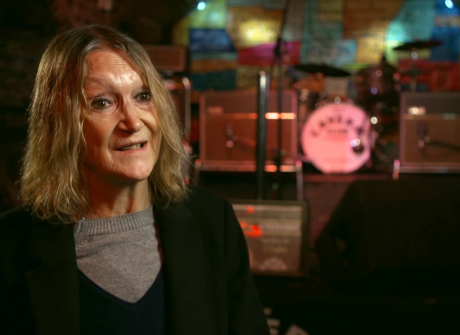 Julia Baird is a Director of Cavern City Tours and, of course, John Lennon's sister and has been a familiar face at International Beatleweek for many years now.
 Julia is a great ambassador of her beloved city of Liverpool and has travelled the world extensively in the last few years, not only talking about her life with John, but also very much promoting her hometown. In previous years Julia has recounted her memories growing up in Liverpool as well as her presentations of "John Lennon – The Poet" – an assessment of John's compositions from a different persepctive , looking at what John was thinking when he wrote those songs, why he wrote them and what they have become to mean to a generation.
This year Julia will be promoting The Salvation Army's Strawberry Field restoration project, as Honorary President, which is due for completion in 2019.
Strawberry Field, the iconic site immortalised in the Beatles hit, Strawberry Fields Forever, is owned by The Salvation Army who are developing the site which will open later in 2019.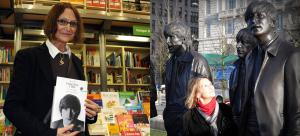 The Salvation Army's inspiring new vision for the Strawberry Field site, weaving together educational, cultural, heritage and spiritual exploration in one bold, imaginative plan has been supported by The Beatles Industry Group, fans, local businesses, civic leaders and members of the public alike.
The revival of the site, treasured by John Lennon will include a training and work placements hub for young people with learning disabilities; a new, authentic exhibition on the place, the song and John Lennon's early life around Strawberry Field; and the development of a haven for spiritual exploration and reflection.
John Lennon's sister, Julia Baird, Honorary President of The Strawberry Field Project, said,
"I think John would love this idea, the plan that he will be honoured in such a creative way by his most loyal fans is terrific. Fans will love this, it has never been done before, and I know this will be a special tribute to John. The new exhibition is being tackled in such a sensitive way that by summer 2019 it will be a must see visitors destination in Liverpool. If John was here I think he would fully support the project, I've met with the trainees, the first cohorts are doing really well and I know they will be able to achieve so much for themselves, the City and this great project."
Back to bands