B.B. Cats (Japan)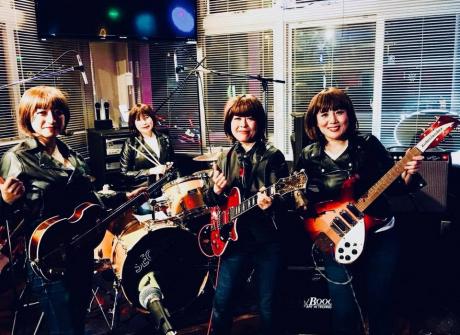 B.B. Cats are a new band from Tokyo, Japan, focusing on the early days of The Beatles. This all-female tribute specialise in playing songs from the band's residencies in Hamburg and regular lunchtime and evening shows at The Cavern Club in the early 1960s, complete with Mop-Top haircuts, Beatle guitars and iconic outfits.
These four ladies are 100% Rock 'n' Roll. They formed in 2017 and have been playing regularly since, building on their repertoire of covers played by The Beatles in their live shows and BBC Sessions, such as Long Tally Sally, I Got A Woman and even rarer tracks like Twenty Flight Rock, which got Paul into The Quarrymen and Leave My Kitten Alone from Anthology 1, originally recorded during the sessions for Beatles For Sale. 
Although B.B. Cats are making their collective debut at this year's festival, you may recognise members of the band from previous bands. This will be Momo's 9th appearance at the festival after playing with The Chelsea (2010) and The Clover (2011 – 2017) and Moomin was previously a member of The Blue Margarets (2009, 2010 and 2015). The other half of the band is made up of Mii and Loretta, who are both excited to be coming to Liverpool!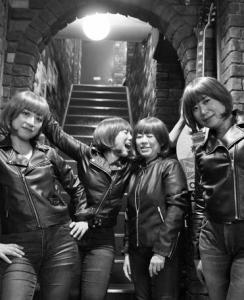 Expect to hear plenty of Rock 'n' Roll, Rhythm & Blues and a collective of Beatles influences from Chuck Berry and Arthur Alexander to Gene Vincent and Eddie Cochran.
Back to bands