Ashba, Kevin (USA)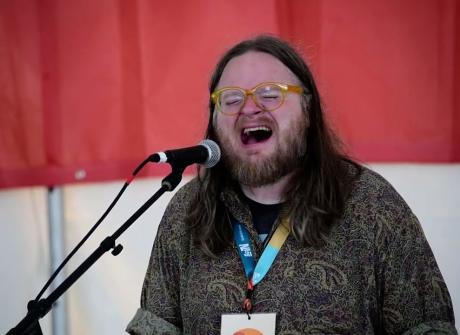 Kevin Ashba has been entertaining audiences from behind the keyboard for over a decade, playing shows all over his home state of Ohio with numerous popular bands in the area as well as a solo artist. 
Kevin has a soulful voice and an unbelievably vast song selection, offering unique takes on the tunes that he covers, a welcome departure from the numerous solo acoustic performers. Whether he is playing in a pub, theatre, wine tasting, piano bar or festival, his love for the music stands out. 
Kevin has been to International Beatleweek before when he came to Liverpool in 2013 as part of The Newbees (Cincinnati) and again in 2018 as a solo performer and part of Gavin Pring's band. Across the pond he is a veteran of Louisville, Kentucky's Abbey Road on the River, and is part of the only touring production of the Beatles 'Love' Album.
When not on stage, Kevin spends his time as a studio session musician playing keys, drums, and bass and lives with his wife in Columbus, Ohio. He is currently working on his debut album of original compositions. 

This year, Kevin will again be featuring at the festival as both a solo artist and alongside The Fab Four's Gavin Pring, for some special George themed sets under Gavin's other project, George Harry's Son. 
Back to lineup