Newmark, Andy (Guest)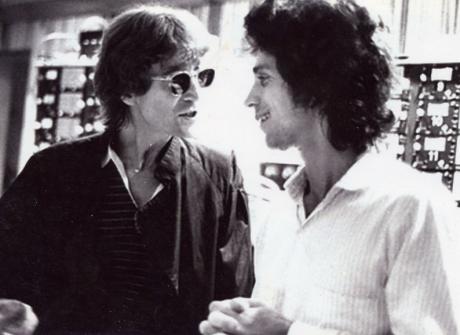 A huge welcome to legendary drummer Andy Newmark who was drummer for both George and John in their solo years.
A native New Yorker, one of his first gigs was recording with a young Carly Simon and then went on to join Sly and the Family Stone from 1972 to 1973. He later concentrated on session work with luminaries such as Cat Stevens, Joe Walsh, B.B. King, Eric Clapton, David Bowie, Bryan Ferry, Pink Floyd, David Gilmour, Keith Richards, Rod Stewart, Ronnie Wood, Roxy Music and Sting to name but a few. He was the session drummer on both Dark Horse and Extra Texture and also joined George on his iconic 1974 tour. Notably, he was the sole drummer on Double Fantasy, as well as Milk and Honey and Yoko's Season of Glass in 1981.
He now lives in London which is why we are able to get him for Beatleweek. Thanks for joining us Andy…. we really appreciate it.
Back to lineup