Marques, Aggeu (Brazil)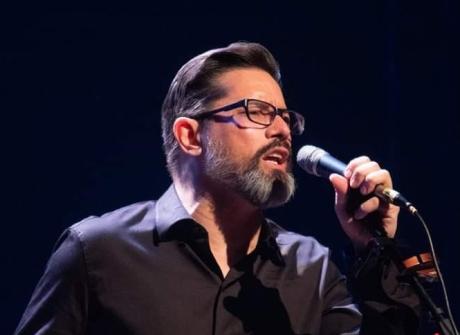 The backbone of International Beatleweek is of course the music. But it is also the people, both the musicians and the hundreds of people who attend the festival year in year out. Some of these people have been coming here for twenty plus years and it really wouldn't be the same without them. Aggeu is certainly one of these people.
From the early days with Sgt Pepper to his recent band The Yesterdays, our good friend Aggeu brings not only his music but also his passion and love for The Beatles, for Liverpool, for his many friends at IBW and not forgetting his best friend, Jack Daniels! We have all listened to Aggeu paying tribute to his musical hero Paul McCartney and I am sure many of us have sat in some corner or other of The Adelphi till the wee small hours over Beatleweek with Aggeu and Jack! Aggeu has also been the man responsible for some fantastic Beatles' festival back home in Brazil – BH Beatleweek, which has taken place in Belo Horizonte and is the closest Beatle festival in terms of vibe and atmosphere that we have attended. Aggeu is performing solo this year so be sure to catch him and be sure to say hello to Jack! 
Back to lineup