Acoustic Beatles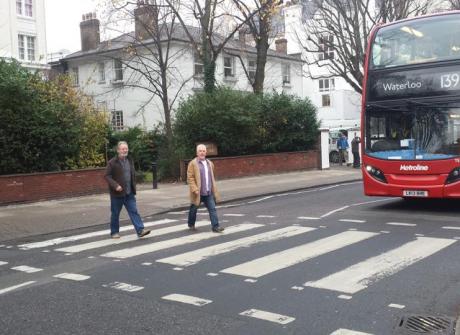 Acoustic Beatles (England)
Since forming in 2004 Acoustic Beatles have endeared themselves to a legion of fans.  They have toured in Ireland, Tenerife, Greece and all over England and the recipe is simple: a genuine love of The Beatles' music painstakingly re-created. The end result?  A contemporary and refreshing take on some of the best Beatles songs in the history of music. 
The Acoustic Beatles are a duo comprising of Brian O'Donnell and Phil Barker. Brian's passion was always The Beatles and one day he answered an advert in the paper looking for people interested in forming a Beatles band. He rang the number, Phil answered and the Acoustic Beatles were born. They re-create The Beatles' music using only two acoustic guitars and two voices. The pair compliment each other perfectly, both instrumentally and vocally.
ballad of john and yoko at the railway tavern darlington

Posted by Acoustic Beatles on Monday, 11 May 2015
Acoustic Beatles have performed 6 previous shows at The Cavern Club during International Beatleweek in Liverpool and they also had the pleasure of performing at the opening of the world famous Hard Days Night Hotel! At the Acoustic Festival of Britain they have shared the stage with Donavan, Jethro Tull and Midge Ure, and at the Welsh Festival playing with the Bay City Rollers and Orchestral Manoeuvres in the Dark. Over the years they have played to audiences from 100 to 11,000.  In December 2016, Acoustic Beatles fulfilled a lifelong ambition for any Beatles act, and performed at the legendary Abbey Road Studios!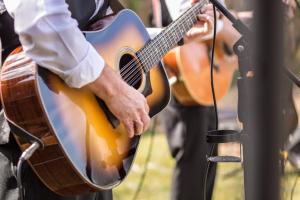 Back to bands