Abbey Road (Spain)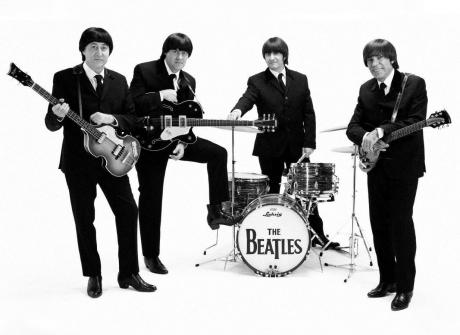 The band Abbey Road, was created in 1989 by four friends and lovers of the Beatles. In 1992 the band got their big breakthrough when they played at the Olympic Games in Barcelona and began to be recognized as the go-to band for any Beatles related event that took place in Spain.
In 1995 they made their debut in Liverpool, returning in 1996 and 1997, making a hat-trick of consecutive appearances. They performed memorable gigs at The Cavern Club and other venues around the city, including Flanagan's and the Adelphi Hotel, where they invited Steve Holley to share the stage and played I Saw Her Standing There with the Wings drummer. It was also in 1996 that the prestigious music magazine, Mojo, placed Abbey Road as the fifth best Beatles tribute band in the world and the first non-English speaker in the Beatle universe. 
In 1998 Carlos Moreno replaced Carlos Marine on drums and in 2002 Abbey Road returned.  Now, after 30 years, Abbey Road have played more than 2000 concerts, including three times in Miami, as well as in Tunisia on the same sites that Star Wars was filmed, appearing numerous times on TV and in newspapers and magazines. In 2005, they participated in the show entitled "Una noche como la de la dia" with the Beatles Bootleg to celebrate the 40th anniversary of the Beatles' performance in Spain.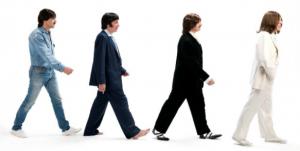 In 2016 Manel Solsona and Manel Mateo left the band and were replaced by Jordi Exposito and Jonathan Gimeno respectively. Since then, the band have expanded their repertoire and live presentation to include the full range of The Beatles' discography from 1962 to 1970. Celebrating the band's 30thanniversary, this new, refreshed band are excited to be back at International Beatleweek to also celebrate the 50thanniversary of the album that gives the band its name!
Back to bands